Our Impact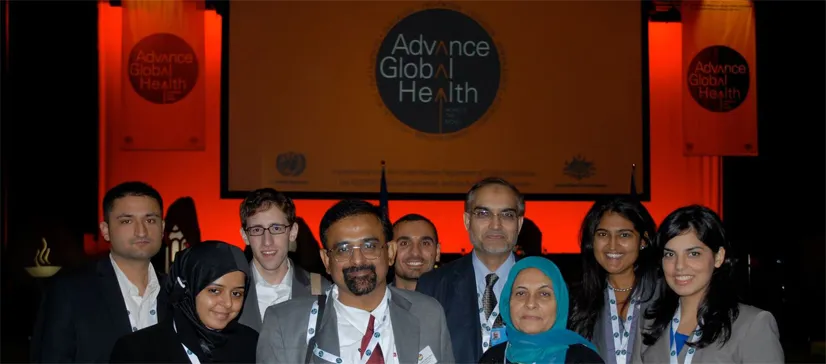 Imamia Medics International works to promote access to quality health care and education globally. To do this successfully, we need to continuously measure our effectiveness and look at ways we can improve.
We create and apply various systems and methodologies to assess the nature of our global impact. In addition to project specific assessments, a vehicle for measuring our overall impact is through an evaluation against health targets in the global health arena.
Major actions undertaken based on UN MDGs specific targets 2009-2013
Imamia Medics International contributed to achieving the United Nations Millennium Development Goals in the following four geographical regions: Asia, Europe, the Middle East, and North America as follows:
Medical education and training provided to = 6,800
Medical placements and rotations arranged for = 180
Children fed or given nutritional care = 11,500
Mothers & caregivers provided nutrition training = 15,000
Medical education/training for women = 5,000
Children fed or given nutritional care = 11,500
Vaccinations/Immunizations for children = 12,000
Implemented program for infants/children with developmental disabilities in Iraq
Mothers and health professionals trained for prenatal and infant care = 25,000
Expectant mother given prenatal care = 11,800
Provided health services for women/girls through community clinics = 201,000
Community midwives trained = 1,000
Free HIV/AIDS screening, treatment & counseling camps = 6,000
Cardiac screening & treatment camps for = 8,500
Provision of general medical care to = 410,500
Medical education for youth = 3,000
Free or low-cost medicines provided to = 350,000
Moving forward with Sustainable Development Goals
In the post 2015 era of the new 2030 Sustainable Development Agenda, global targets have improved to include more health targets including non-communicable disease as well as a greater understanding of the intersectionality of health into other sectoral impacts. As we move forward, IMI will shift to using the UN SDGs and associated targets.